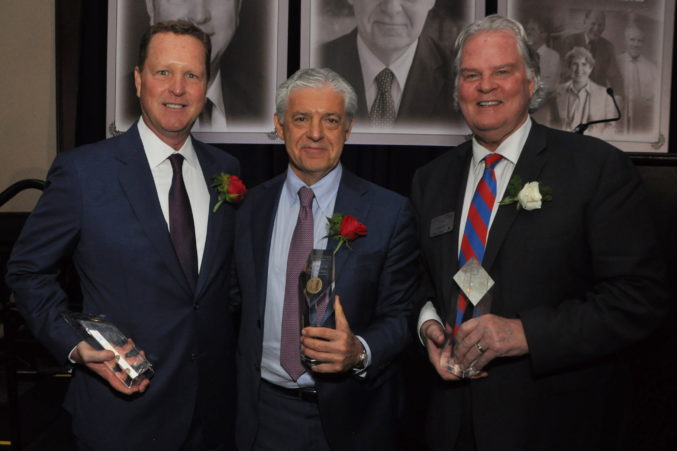 Fehmi Karahan and Holt Lunsford Inducted Into NTCAR Hall of Fame
The two real estate legends were honored in front of a sold out crowd at the Dallas Country club along with Chuck Dannis.
Real Estate magnates Fehmi Karahan and Holt Lunsford were inducted into the North Texas Association of Realtors and Real Estate Professionals' Hall of Fame.
NTCAR inducted the two in front of a sold-out crowd at the Dallas Country Club on Tuesday evening.
Karahan, president and CEO of the Karahan Cos., is known for his work at Legacy West. He will also be playing an integral role in the development of Frisco's mixed-use development anchored by the PGA of America's new headquarters and the 2,500-acre Hunt Realty master planned Fields in Frisco.
Founder and CEO of Holt Lunsford Commercial, Lunsford has been running his company since 1993. HLC manages and leases a 70 million square foot portfolio across Dallas-Fort Worth and Houston, and, through its investment arm Frontier Equity, has development or acquired more than 10 million square feet.
Also honored at NTCAR's 31st reunion and hall of fame event was legendary SMU real estate professor and real estate professional Chuck Dannis, who received the Michael F. McAuley Lifetime Achievement Award for his countless hours of dedication to the real estate community over the course of his career.